About FirstAid Responders:
FirstAid Responders is an accredited Emergency First Response Training Center serving Egypt and the region (EFR, S28270).
Its founder, Youmna Khalil is an internationally certified CPR, First Aid and AED Elite instructor trainer for both adults and children (Emergency First Response Instructor Trainer 299742). She teaches in both English and Arabic to audiences from diverse backgrounds. Since 2012, Youmna was successful in raising first aid awareness for over 40000 people; 850 became internationally certified first responders and 6000 people received first aid training. Furthermore, she participated in outreach events and contributed in several magazines, blogs and webinars –in order to further spread first aid knowledge.
All courses and workshops are customized according to the participants' needs, knowledge level and age. They can be taught in English or Arabic using various learning tools and teaching methodologies.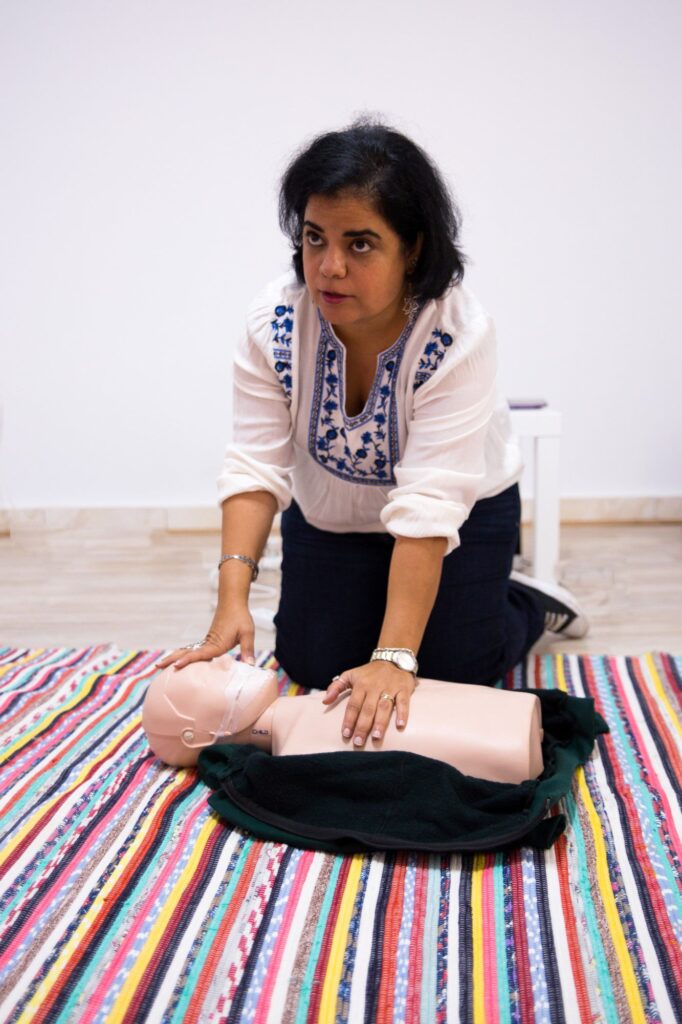 ---
What Differentiates Our Trainings?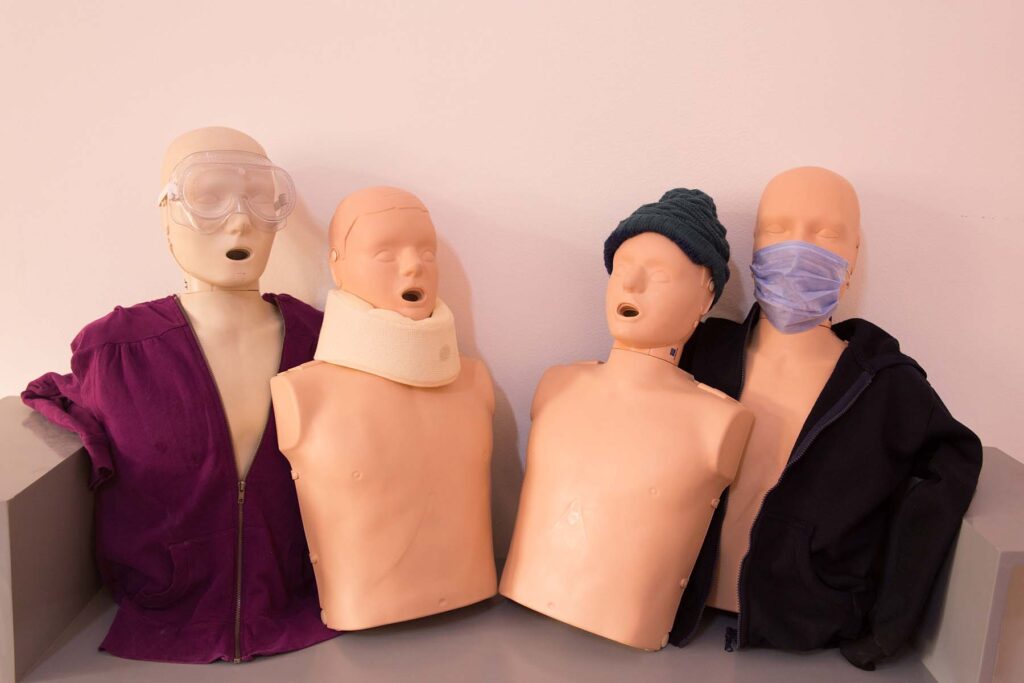 Practical trainings: hands on teaching approach with role playing, simulation and practice on manikins.
Learners come first: Peer learning in a non-stressful environment that is focused on the participants' needs.
Flexible instructional approach: Various instructional approach options that can be adapted to individual learning styles.
Diverse delivery methods: Different audio visual material that is adaptable to any context.
Internationally accredited courses: Emergency First Response courses are based on internationally recognized medical guidelines for emergency patient care.
Meets international regulatory requirements:

Convenient solution to meeting workplace compliance standards in CPR, AED and first aid training.
OSHA and COSH compliant courses customized to meet local and regional standards.

Ongoing solution: Emergency First Response courses are valid for 2-3 years, with refresher course available as solution to compliance needs.
Outstanding products: Expertly-designed course materials that is available in several languages.
---
About The Certifying Organisation: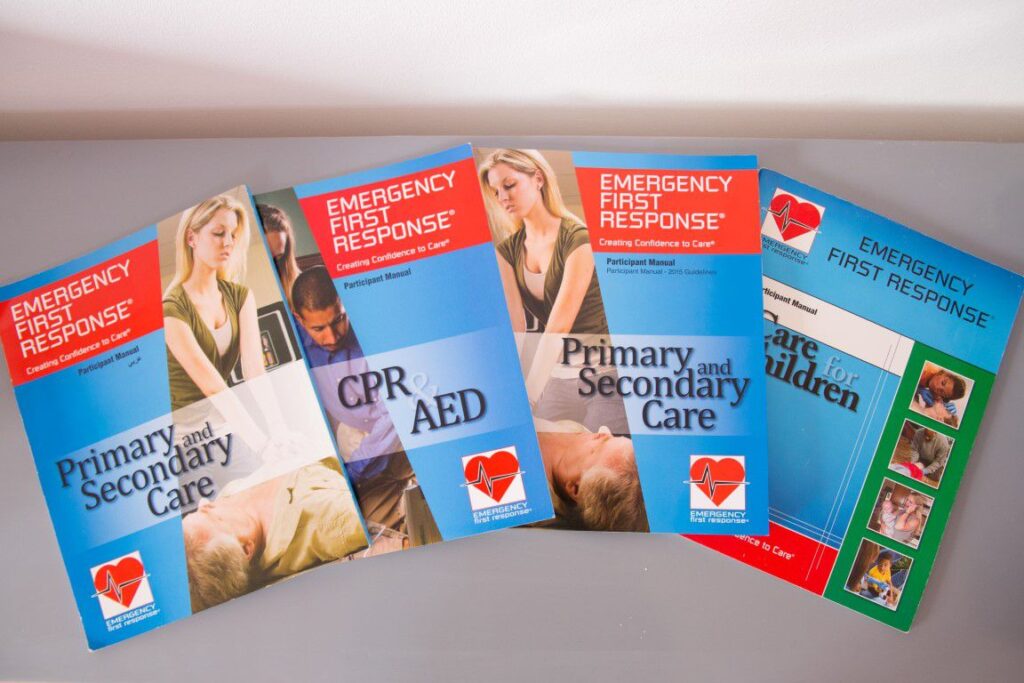 Emergency First Response (EFR) is one of the fastest-growing international CPR, AED and first aid training organisations. With more than 56,000 instructors worldwide, Emergency First Response is backed by 48 years of experience in the development and delivery of instructional courses, training materials and educational curricula.
Emergency First Response courses have widespread international acceptance. Emergency First Response courses follow the emergency considerations and protocols as developed by the members of the International Liaison Committee on Resuscitation (ILCOR). Members include American Heart Association (AHA), European Resuscitation Council (ERC) and others.
Focused on training the lay rescuer, the Emergency First Response approach to training builds confidence in lay rescuers and increases their willingness to respond when faced with a medical emergency by teaching them the skills they need in a non-stressful learning environment. Participants are also given as much practice as necessary to master and retain these skills.
For more information, check out the FAQ section.
---
Why Choose Emergency First Response?
Simplified Approach to Learning

Distinguishes life threatening from nonlife threatening situations
Helps Emergency Responders properly sequence patient care
Keeps information and skill introduction manageable
Results in better retention and confidence to act!
Creating Confidence to Care SM

Learning takes place in a non-stressful environment
Programme emphasizes encouragement and positive reinforcement
Eliminates the fear of doing something wrong
Tackles emotional aspects of offering emergency care
Encourages action
Philosophy — Adequate aid provided is better than perfect aid withheld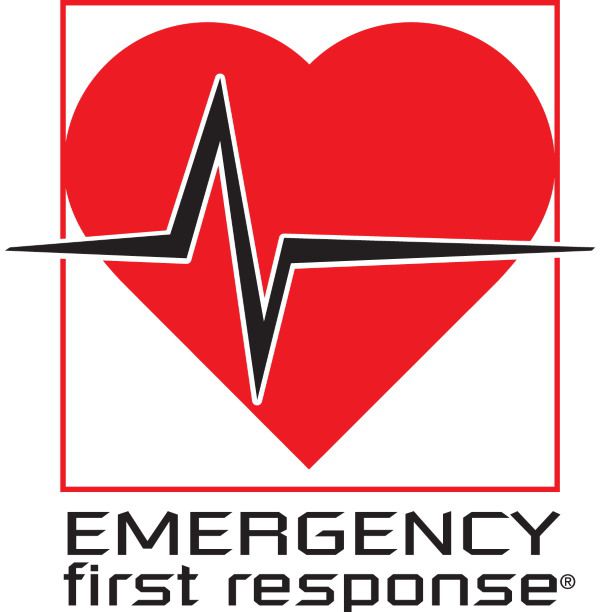 ---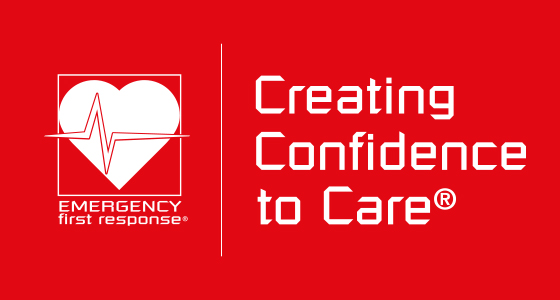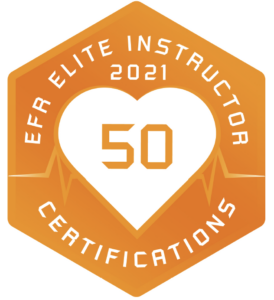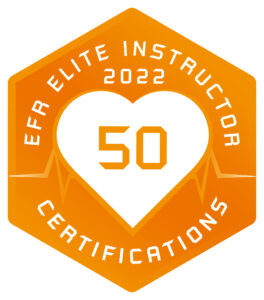 ---
FirstAid Responders is operating under the umbrella of General Management Services (GMS) a company for training and consultancy services (Commercial Registration: 107382).
Registered Office: 44A Ibn Sandar Street, Apt 8, 3rd Floor, Saray El Kobba, Cairo, Egypt.